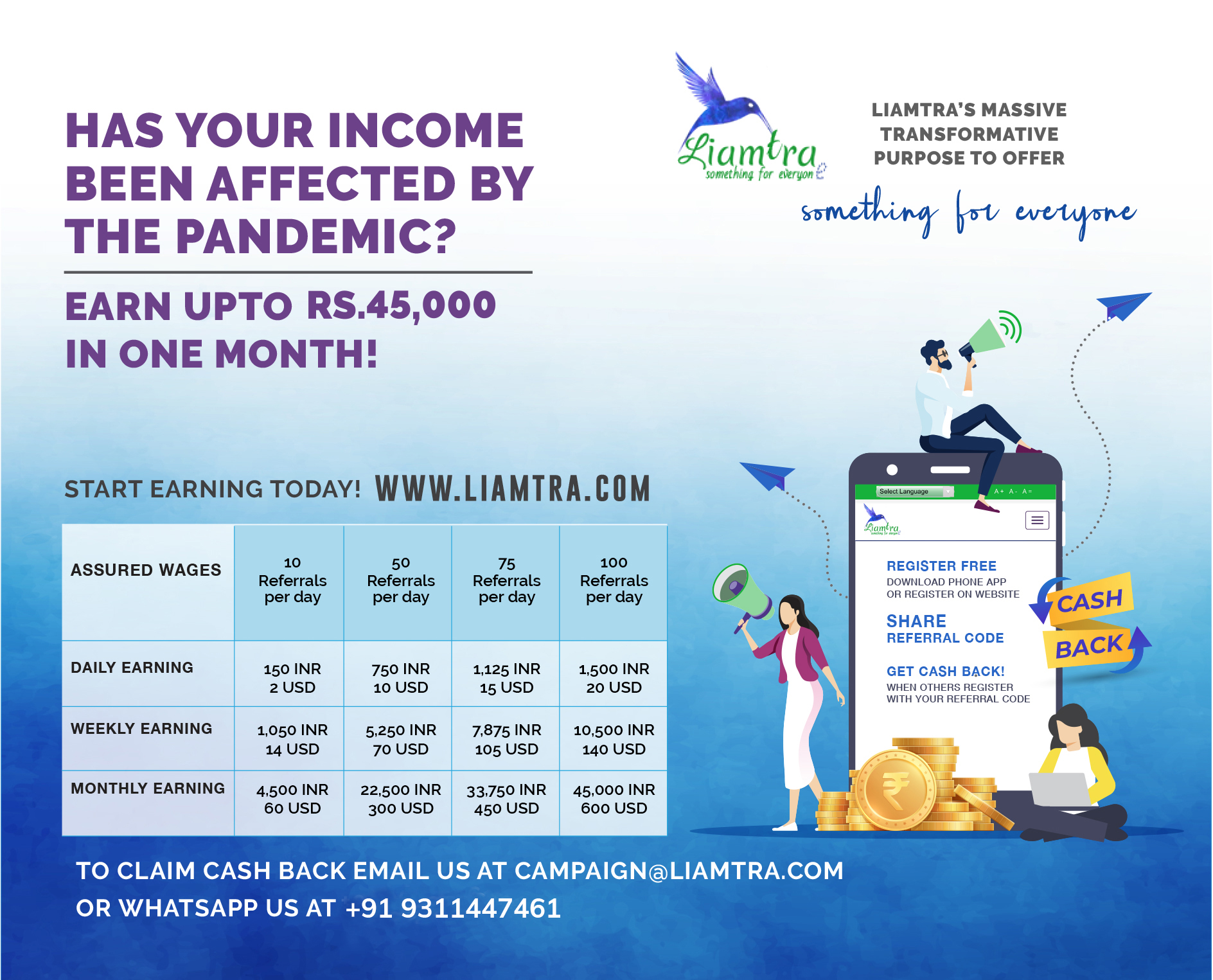 AVAIL A CASHBACK OF MORE THAN 5000 RUPEES!
Founded in Nagaland, the land of festivals, Liamtra introduces you to a platform that caters to the needs of both customers and service providers. Hence, abiding by our motto of 'Something for Everyone'. Travellers looking to book flights, hotel, tours and more can book with us at the best price. Property owners or service providers of any scale and kind are invited to list with Liamtra for free!
Liamtra users are rewarded with an exciting cashback offer! 
How? Upon successfully getting a minimum of ten registrations through the user's unique referral code, they will be able to claim a cashback of more than 5000 rupees!
Drop a Mail on campaign@liamtra.com or Message/WhatsApp us on 9311447461 with your name and unique code to avail the cashback!